DataBiologics launched their world-wide Regenerative Medicine Registry at the Orthobiologics Institute (TOBI) annual conference in Chicago last week.
Founders Dr. Christopher Rogers, Dr. Gerald Malanga and Dr. Jay Bowen attended the conference and were excited to see the huge interest in collecting patient reported outcome.
DataBiologics is simple to use, practical and affordable which allows Regenerative Medicine physicians to track their patient outcomes and collaborate with other physicians from around the world.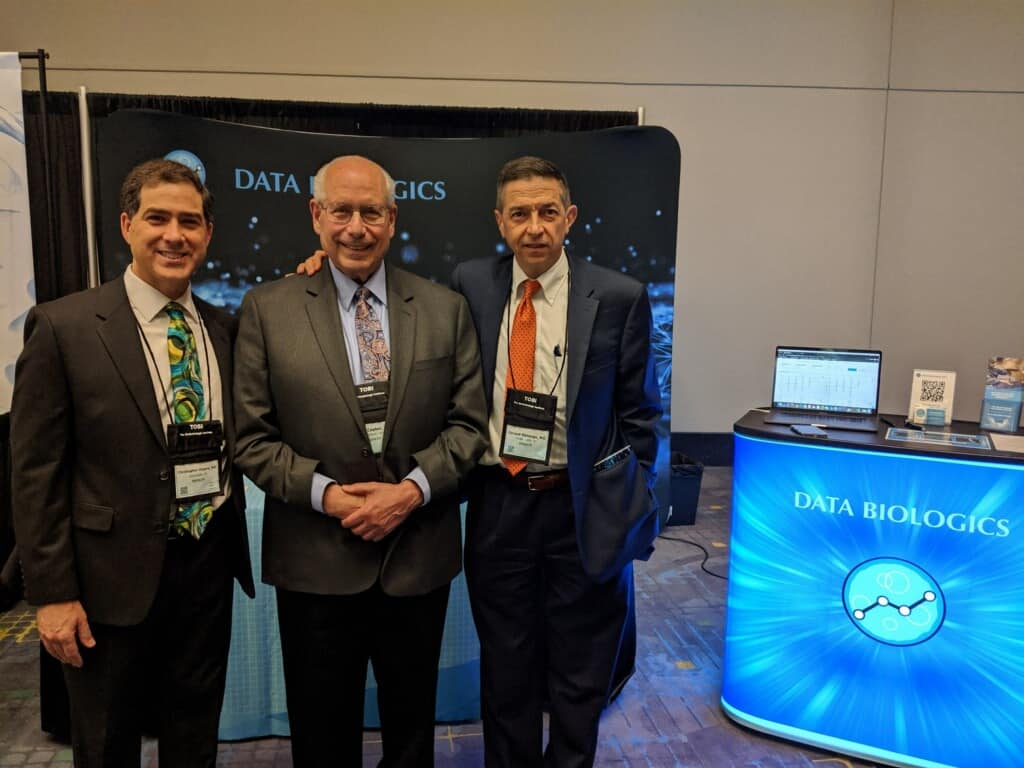 Dr. Chris Rogers and Dr. Gerald Malanga, co-founders of DataBiologics met with Dr. Arnold Caplan (middle) at TOBI last week. Dr. Caplan was the first scientist to discover, characterize and name the Mesenchymal Stem Cell in 1991. All doctors agree that now is the time to collect meaningful data, so that we can advance the field of Regenerative Medicine.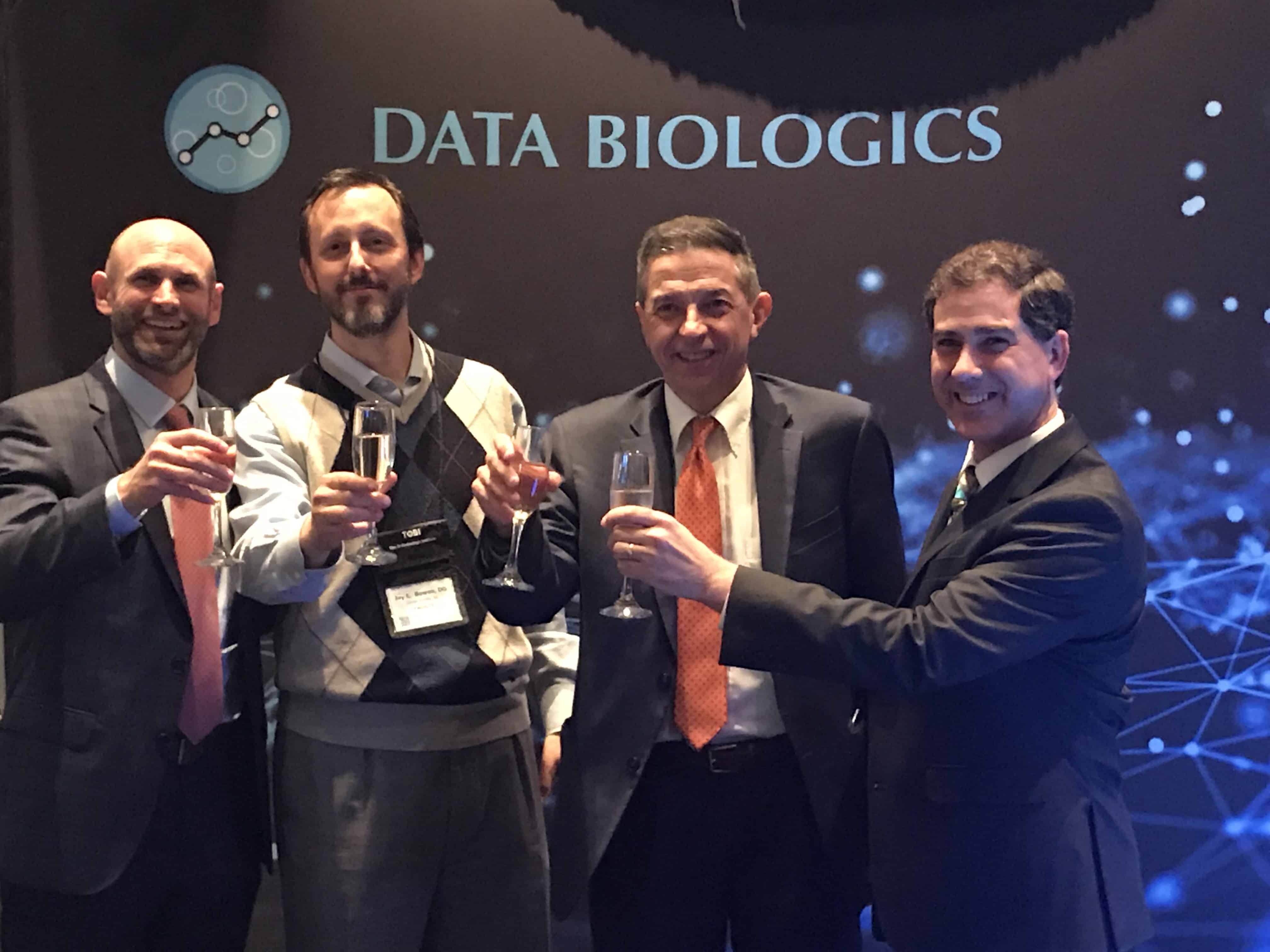 The Orthobiologic Institute (TOBI) founder, Dr. Steven Sampson shares a glass of champagne with DataBiologics co-founders, Dr. Jay Bowen, Dr. Gerald Malanga and Dr. Chris Rogers.
DataBiologics made its debut last week at the TOBI annual conference in Chicago. Physicians who join the Orthohealing Method Network will also receive access to the DataBiologics Registry.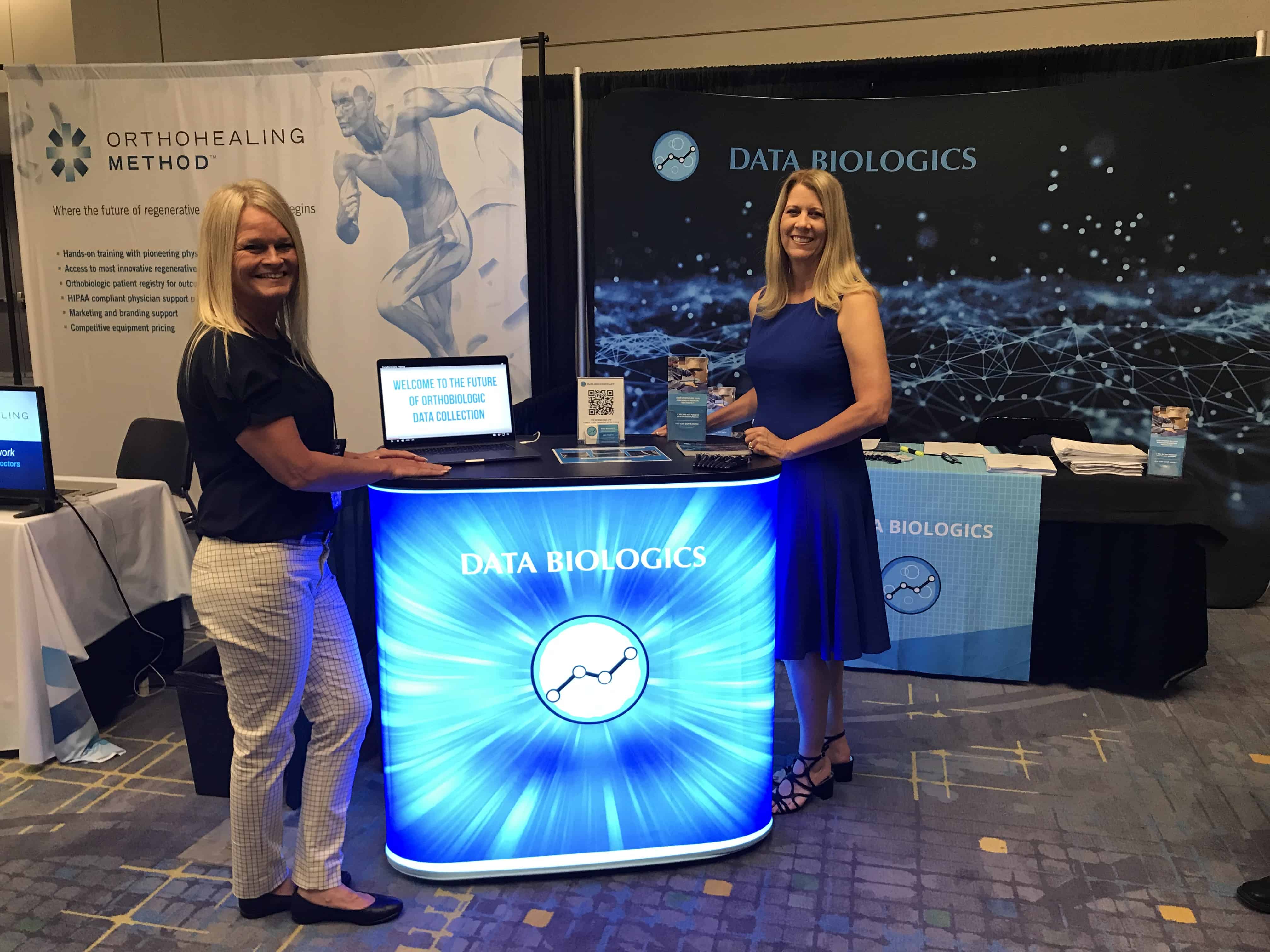 Executive Director, Linda Rivord-Gutierrez and Patricia Rogers were on hand at TOBI last week to share all the exciting news about the new DataBiologics Registry.