Welcome to San Diego Orthobiologics Medical Group!
Dr. Rogers is board certified by the American Academy of Physical Medicine and Rehabilitation (AAPMR) and the American Academy of Regenerative Medicine (AABRM). He has completed advanced fellowship training in non-surgical spine care and sports medicine.
Our state-of- the-art medical clinic combines innovative regenerative medicine with the best of traditional orthopedic medicine, physical therapy and naturopathic medicine.
We are dedicated to providing excellent pain relief and complete, natural healing. We do not simply focus on your symptoms, because only comprehensive care can produce long lasting results.
Our team of physicians, therapists and educators will work with you to develop a customized treatment plan that results in quicker recovery and enhanced physical performance. We also provide education, exercise training and nutritional support to help you become stronger and healthier than ever before.
Thank you for choosing us.  We look forward to helping you return to an active and healthy lifestyle soon.
Sincerely,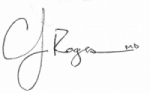 Christopher J. Rogers MD
Founder, San Diego Orthobiologics Medical Group