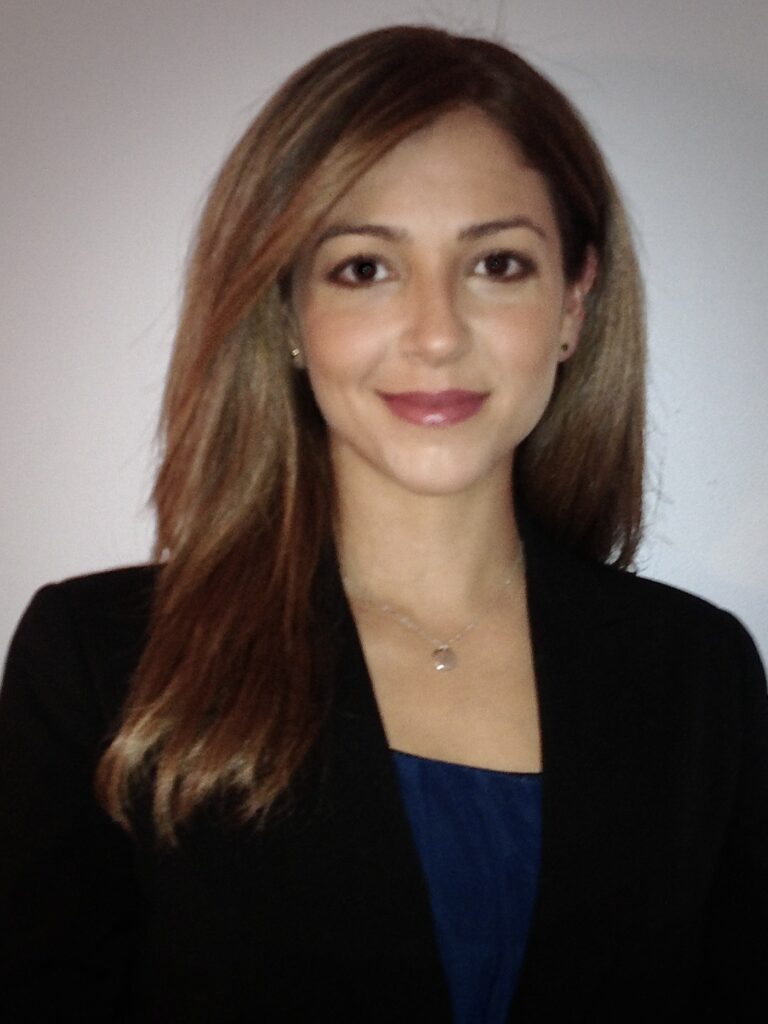 Dr. Mirielle Diaz-Molina is a double board-certified physiatrist. She is a Diplomate of the American Board of Physical Medicine and Rehabilitation with a subspecialty certification in Sports Medicine. 
She completed her residency training at NYU-Langone Medical Center (Rusk Institute of Rehabilitation). Dr. Diaz-Molina further specialized in performing interventional procedures by completing a Sports and Spine Medicine fellowship at Hospital for Special Surgery/Weill Cornell Medical College in New York. During her training, she presented several research posters at various national conferences, including the American Academy of Physical Medicine and Rehabilitation (AAPMR) and the Association for Academic Physiatrists (AAP). She also has published literature on therapeutic programs for musculoskeletal disorders. As an attending physician, Dr. Diaz-Molina volunteered as a Clinical Instructor for the NYU-Langone PM&R Residency program at Bellevue Hospital's Outpatient Clinics in New York. 
Dr. Diaz-Molina specializes in the comprehensive non-surgical treatment of musculoskeletal and sports-related injuries. She is trained and experienced in fluoroscopically-guided spine procedures and ultrasound-guided therapeutic injections. In addition, she regularly attends conferences and educational workshops to provide her patients with the most cutting-edge and advanced treatment options in her field.
Honored to work hand-in-hand with the leading experts in the exciting field of Regenerative Medicine, Dr. Diaz-Molina joined Dr. Rogers and Dr. Ambach at San Diego Orthobiologics Medical Group. She focuses on offering innovative therapies to assist patients in attaining optimal function and maintaining an active way of life. She also works closely with physical therapists and orthopedic surgeons, embracing a team approach to enhance patients' quality of life.
Dr. Diaz-Molina enjoys yoga, outdoor activities, and traveling in her free time.