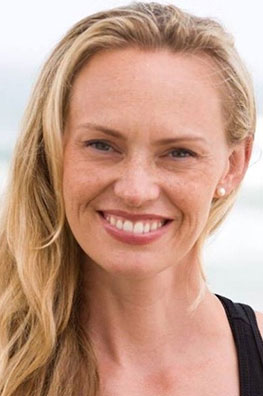 Vanessa Vander Heide graduated Summa cum Laude with Department Distinction from San Diego State University with a Bachelor's degree in Kinesiology.  Her education emphasis was in health, fitness, and nutrition.  She was an accomplished student-athlete and competitive gymnast for 10 years.  Her passion for gymnastics led to a 20-year-long career in the gymnastics industry serving as head coach, team director, and gym manager. During this time, she enjoyed volunteering for the Special Olympics team, coaching gymnasts, and judging meets.
Before transitioning her career to become a Holistic Health Practitioner and Massage Therapist, she was the owner and operator of Way of Life Boot Camp, Carlsbad.  For four years she offered personal training, small group classes, and on-site corporate fitness training.  She served as a personal trainer for persons seeking to increase strength and lose weight as well as rehabilitating injuries in geriatrics, kids, teens, persons with special needs and expectant or postpartum mothers.  She specialized in weight loss, muscle toning, sport-specific exercise, and improving flexibility.
As a perpetual student, her career transition was spurred on after becoming a certified level 1 Neurokinetic Therapist which led to her becoming a Certified Massage Therapist and Holistic Health Practitioner in 2017.  Her thirst for knowledge and love of the intertwined workings of the mind, body, and spirit motivated her to become a certified, first-degree Reiki Practitioner.
Vanessa specializes in therapeutic, relaxation, and deep-tissue massage.  She incorporates various massage techniques to achieve the desired outcome to meet each client's needs.  For the past five years, she worked as a mobile massage therapist bringing her gift of massage into the client's home.
Now, she offers her services at the beautiful San Diego Orthobiologics Medical Group office combining her massage therapy skills with the therapeutic application of BioWave Therapy to help clients and patients achieve optimal results.
CREDENTIALS
B.S. Degree Kinesiology, A.A. Degree Nutrition, A.S. Degree Psychology, Certified Massage Therapist, Certified Holistic Health Practitioner, First Degree Reiki Practitioner, Level 1 Neurokinetic Therapist, ACSM Certified Personal Trainer