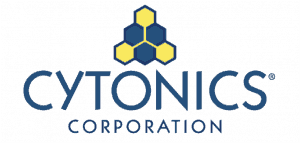 Stanford University scientists have discovered a biologic indicator of cartilage degeneration and inflammation in patients with arthritis, disc degeneration or sciatica. This molecular complex is called the Fibronectin-Aggrecan Complex (FAC). Alpha 2 Macroglobulin (A2M) is a natural substance found in blood. A2M improves the pain in patients who have FAC induced inflammation. It has been scientifically proven to stop the progression of joint cartilage and disc degeneration.
The APIC device was developed by Cytonics Corporation to prepare A2M from a patient's own blood. Worldwide, it is the only FDA approved device available for this purpose.
San Diego Orthobiologics Medical Group is proud to be at the forefront of this groundbreaking technology. We offer A2M therapy for patients with joint pain, disc degeneration or sciatica. We can measure the protein complex (FAC) in our clinic to predict which patients will have the best results with A2M therapy.