Dr. Christopher Rogers is RMSK certified and has more than 14 years experience using Musculoskeletal (MSK) Ultrasound Imaging. This diagnostic modality uses harmless sound waves to safely visualize many parts of the body in the clinic.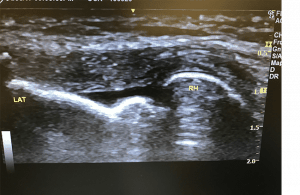 With this technology, muscle and joint movements can be assessed in real time.  Tendon and ligament tears that are often missed with Magnetic Resonance Imaging (MRI) can be accurately diagnosed.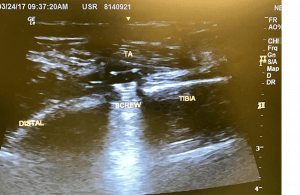 Soft tissue injuries not seen on MRI due to surgical hardware artifact such as screws or rods are easily detected with MSK Ultrasound Imaging.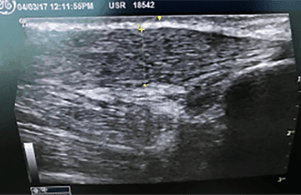 MSK Ultrasound Imaging can be used to identify tissue swelling and inflammation. Joint, tendon and nerve injections are performed with greater accuracy, safety and comfort. Tendon regeneration can be demonstrated with serial imaging over time after Regenerative Medicine therapy.
We are proud to offer the most advanced diagnostic and therapeutic MSK Ultrasound Imaging services in San Diego. MSK Ultrasound Imaging is a skill that requires years of training to perfect.
Dr. Christopher Rogers personally performs each MSK Ultrasound examination and procedure for his patients. He does not defer this responsibility to a physician assistant or technician. He has treated thousands of patients and trained hundreds of physicians in the use of Musculoskeletal Ultrasound Imaging for the diagnosis and treatment of orthopedic conditions.