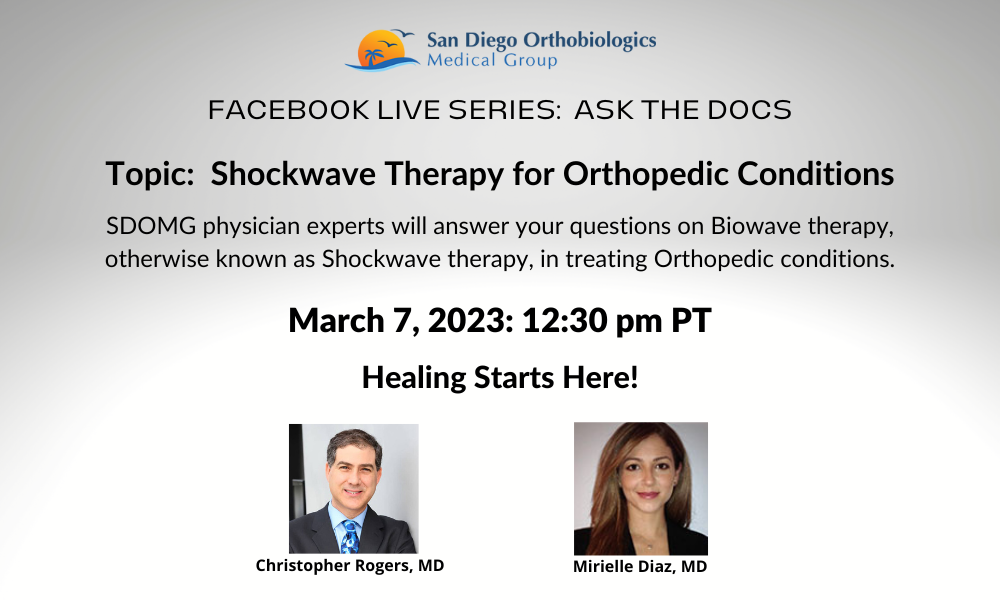 ASK THE DOCS:
Facebook Live Series
Join us for a Live Question and Answer session with Dr. Chris Rogers and Dr. Mirielle Diaz
Topic: Shockwave Therapy for Orthopedic conditions
Date and Time: May 7, 2023. 12:30 PT
Join us on our Free Facebook Live Series called Ask the Docs. In this session, SDOMG physician experts will answer your questions on Biowave therapy, otherwise known as Shockwave therapy, in treating Orthopedic conditions.