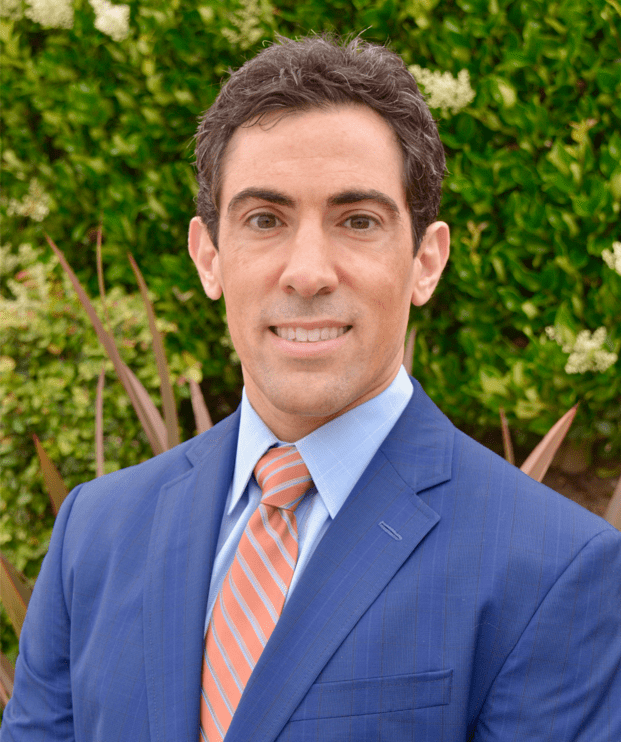 Dr. Erik Stark specializes in surgery of the knee and shoulder. He  completed his orthopaedic surgery residency at Boston University Medical Center.  During his time as a resident he was awarded the top research paper for the Orthopedic Trauma Association as well as winning the Chief Resident achievement award. He then moved to San Diego to complete an additional year of sub-specialty training in sports medicine at Kaiser Permanente.  Dr. Stark is board certified in orthopedics and in orthopedic sports medicine.
Dr. Stark believes that it's critical to support and care for the athletes of all ages in our community.  He finds it gratifying to work with these athletes to make a positive and long-lasting impact in their pursuit of athletic excellence.  He spent 7 years as the team physician for Oceanside High School and continues to be the head physician for Miracosta College.
Dr. Stark is committed to advancing the field of orthopaedics. He is a published author in peer reviewed medical literature and frequently travels nationally to collaborate and train other orthopaedic surgeons in operative techniques. He has a special interest in knee and shoulder surgery and reconstruction.
In his free time, Dr. Stark enjoys Brazilian Jiu-Jitsu and CrossFit. He also enjoys watching movies with his family.