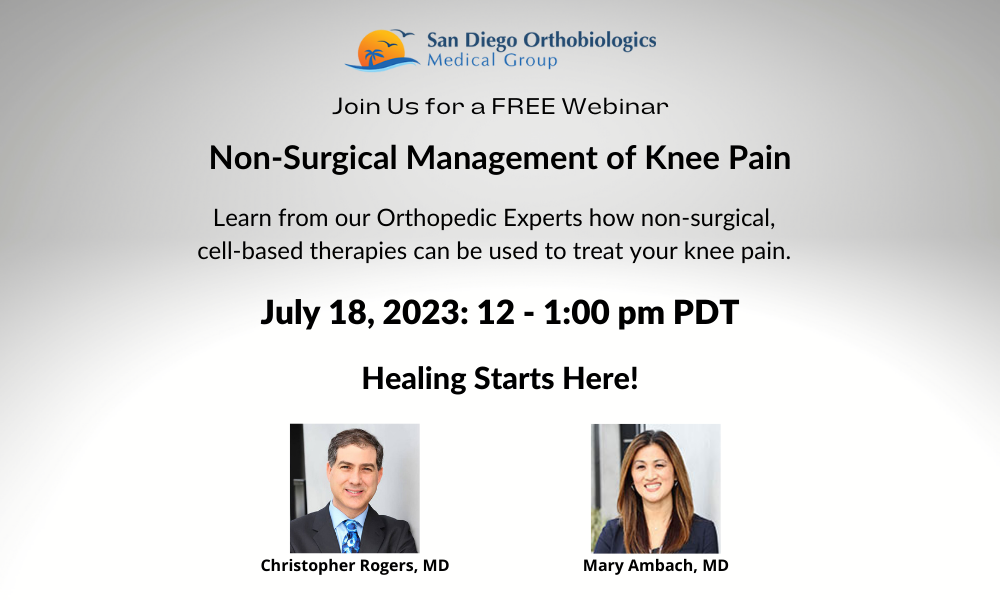 A FREE webinar was held on July 18, 2023 on Non-Surgical Management of Knee Pain
Orthopedic Experts, Drs. Rogers and Ambach discussed how non-surgical, cell-based therapies can be used to treat your knee pain.
Dr. Christopher Rogers is one of the world's leading experts in orthopedic regenerative medicine and a renowned speaker at national medical conferences. He has developed new approaches for the treatment of tendon injuries, osteoarthritis and disc degeneration which provide a safe and viable alternative to surgery.
Dr. Mary Ambach Is a key thought leader in the field of Regenerative Medicine. She conducts research, trains physicians and lectures at international medical conferences. She specializes in non-surgical orthopedics, regenerative therapies and creating personalized treatments approaches that provide healing and long term benefits.