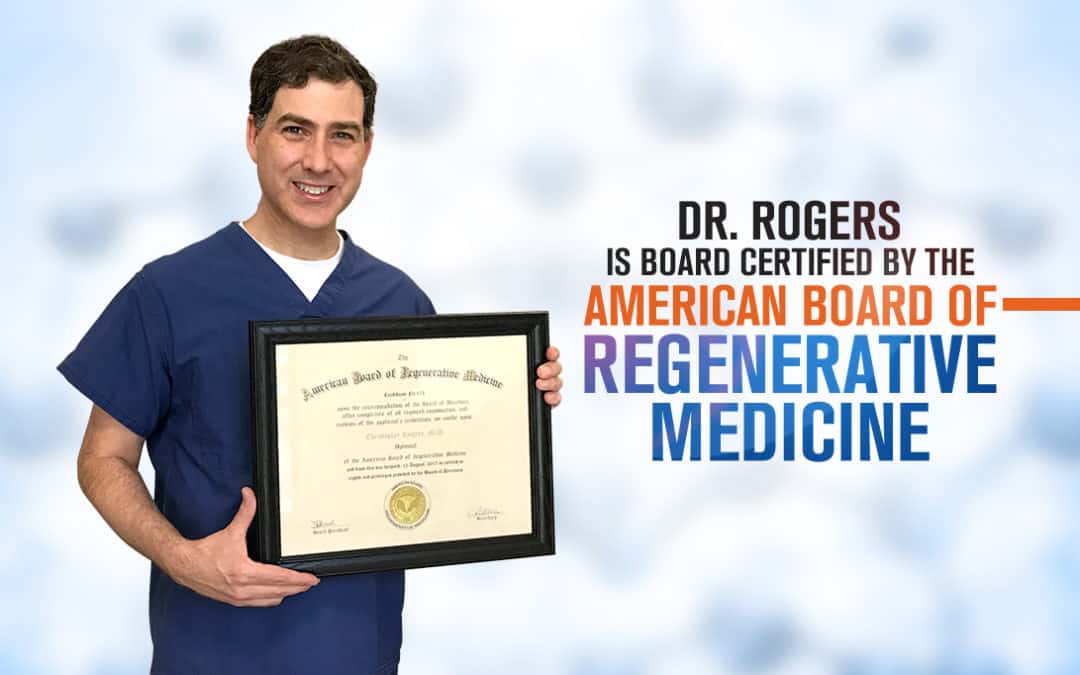 He is the only physician in Southern California who is board certified in Regenerative Medicine. Dr. Rogers serves on the board of directors for the American Board of Regenerative Medicine. He has also served on the AABRM ethics committee which sets standards for regenerative medicine physicians.
It is safe to say that Dr. Rogers is a pioneer in his own right, extremely professional, dedicated, and strives for excellence for his patients.
Regenerative medicine and alternative therapies have been getting more and more attention due to successful studies and practices across the country. Here at San Diego Orthobiologics, we want to uphold the highest of standards and stand by our recommendation to only seek guidance and services from professional and experienced physicians.
Dr. Rogers offers various services for pain management, including but not limited to, prolotherapy, PRP, Lipogems, A2M, Endoret, and more.
Call (760) 906-8918 To Book Your Consultation Today.
Free Educational Seminars