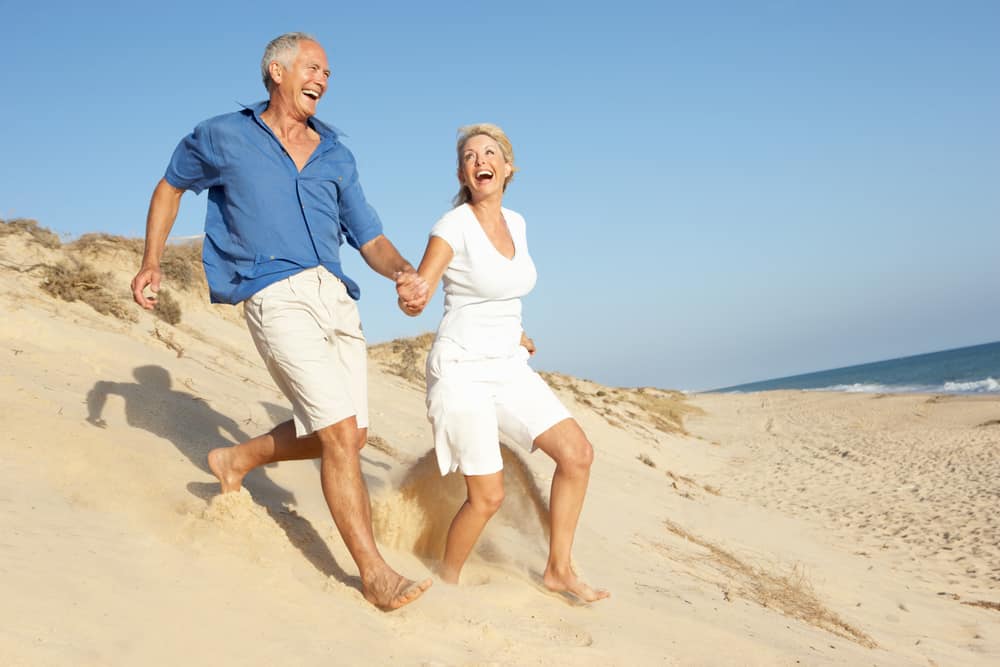 According to the U.S. Centers for Disease Control, an estimated 1 in 5 Americans, more than 50 million people, suffer from chronic pain.  And, 20 million of these people suffer from pain that interferes with their lives every day.[i]  Advances in medicine provide new hope to those living with chronic pain.  Orthobiologics are products derived from your own cells and substances derived from those cells that are found naturally throughout the body.  They can be used to treat orthopedic conditions and in many cases, avoid the need for surgery. [ii]
Scientific evidence from years of research have shown that Orthobiologic therapies that use your own cells, such as Platelet Rich Plasma (PRP) bring long-term pain relief and at the same time reduce degeneration and stimulate tissue healing.
Which conditions can be treated with Orthobiologics?
Joint pain due to osteoarthritis or meniscus tears
Shoulder pain due to rotator cuff tendon tears or tendinitis
Carpal Tunnel Syndrome
Golfer's Elbow and Tennis Elbow
Sciatica
Chronic ankle ligament sprains
Low back pain due to degenerative discs or sacroiliac joint ligament injuries
The severity of injury as well as the patient's overall health will influence the treatment's ability to resolve these painful conditions.
How do Orthobiologics Work?
Stem cell therapies and platelet rich plasma (PRP) treatment offer unique healing capabilities.
Adult Stem Cells can be obtained from your own adipose tissue (fat) or bone marrow and produce molecules that directly form new blood vessels, reduce inflammation and encourage tissue healing.  The adipose and bone marrow tissues are obtained from the patient in the clinic with local anesthetic, prepared in a lab, and then injected into the anesthetized injury site.
Platelet Rich Plasma (PRP) use platelet cells from your own blood to reduce inflammation and stimulate healing.  Plasma, the fluid part of blood, contains hormones, electrolytes and nutrients that nourish cells during the healing process.  Platelets are cells that release growth factors and proteins that promote tissue repair.
How to find the best doctor for you:
With more and more medical clinics offering cell based therapies, it is important to ask specific questions and demand specific answers about how these treatments are performed.
Ask your doctor these important questions:
Which products do you use? The US Food and Drug Administration (FDA) allows the use of your own cells and tissues that are minimally manipulated for orthopedic conditions.  Commonly used tissues include your own blood, fat or bone marrow.  Donor-derived products, such as birth tissues (e.g. umbilical cord blood, amniotic fluid, placenta and exosomes) have not been proven to be safe or effective and are not permitted by the FDA for use in the United States.
Are you licensed to treat my medical condition? Orthopedic conditions are typically managed by board-certified orthopedic surgeons, physical medicine physicians, fellowship trained sports medicine physicians or pain management physicians.  Chiropractors, naturopaths and primary care physicians without specialized training are not trained to diagnosis or manage these types of medical conditions.
Does your clinic use the proper lab equipment designed to provide customized same-day treatments? The more advanced physicians who offer orthobiologic therapy can produce a variety of types of therapy, prepared with the highest standards of lab practice.
Are the treatments customized to my specific medical condition? Every person is unique and the treatment must be customized to fit your condition.
Do you use image guidance with x-ray or ultrasound to inject the orthobiologics into the correct tissues? Fellowship trained physicians have advanced training in the proper use of image guidance to ensure safety, efficacy and comfort.
Do you track your patient outcomes in a data registry or participate in clinical trials?
Do you publish scientific papers in the peer-reviewed medical journals?
When patients do their homework and ask the right questions they will find the best healthcare provider for their specific needs.  They will learn that orthobiologics can treat chronic orthopedic conditions without the need for major orthopedic surgery, enjoy a quick recovery and regain the quality of life that they deserve.
Drs. Christopher J. Rogers and Mary A. Ambach of San Diego Orthobiologics Medical Group together have successfully treated thousands of patients with cell-based therapies for more than three decades. They are published authors and stem cell researchers.  The SDOMG facility in Carlsbad contains the most advanced Regenerative Medicine technology in San Diego and offers same day treatments with the highest level of safety, efficacy and patient satisfaction.
[i] https://www.cdc.gov/mmwr/volumes/67/wr/mm6736a2.htm#:~:text=An%20estimated%2020.4%25%20(50.0%20million,adults%2C%20adults%20living%20in%20poverty%2C
[ii] https://www.ncbi.nlm.nih.gov/pmc/articles/PMC3931137/#:~:text=%E2%80%9COrthobiologics%E2%80%9D%2C%20refers%20to%20the,are%20naturally%20found%20in%20body