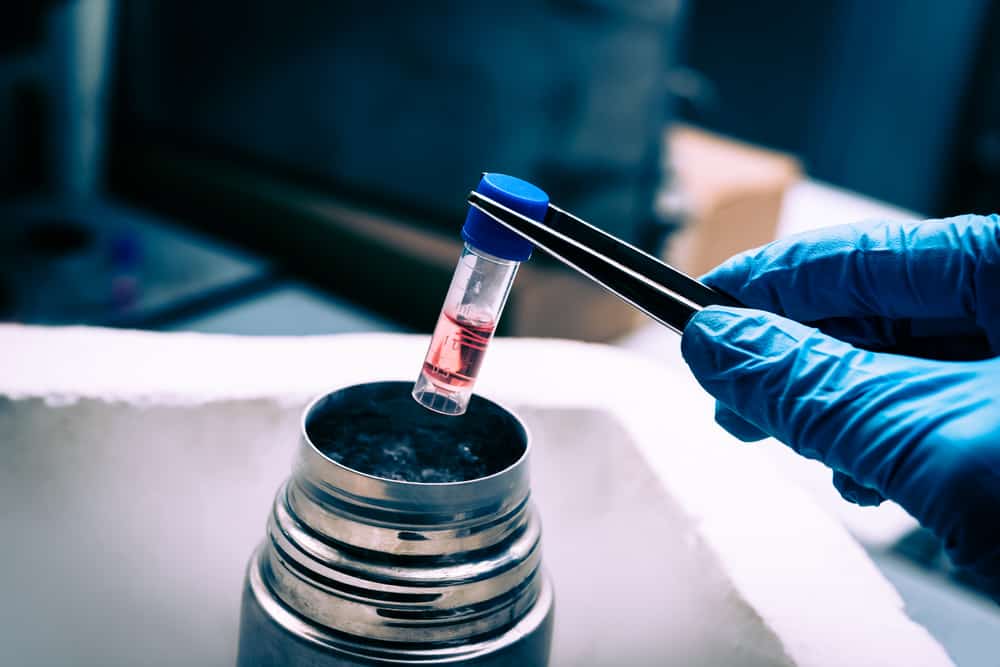 Regenerative medicine uses the natural healing capabilities of stem cells to help repair injured tissues. One of the biggest challenges facing practitioners of this exciting new medical subspecialty is helping patients understand that not all stem cells are the same.
The ABC's of Stem Cells
Stem cells are unique because they have the ability to renew themselves and become different kinds of cells that are needed by the body. In fact, they are the only cells in the body that are capable of generating new cell types.[i] To better understand what kind of stem cells are used for orthopedic conditions, it is helpful to know that there are several different types.
Embryonic stem cells are derived from an embryo that develops from fertilized human eggs in the laboratory. They are used for research purposes only.  There are no FDA approved treatments that use embryonic stem cells.
Stem cells derived from birth tissue products such as umbilical cord blood are approved for use in blood cancers and other blood disorders like sickle cell disease.  However, the stem cells from umbilical cord blood and amniotic fluid are not approved by the US Food and Drug Administration (FDA) for any orthopedic indication. The safety and efficacy of these products have not been tested in orthopedic conditions and the FDA does not permit their use.
Mesenchymal stem cells (MSCs) are a specific type of adult stem cell that have the ability to differentiate into bone, cartilage and muscle cells.[ii]  These stem cells are found in all tissues of our body in limited quantities, but they tend to exist in higher amounts in the bone marrow and adipose tissue (fat).  For orthopedic applications, your physician may obtain these cells from your own (autologous) bone marrow or adipose tissue (fat).  These tissues not only contain mesenchymal stem cells, they also contain other cells that are anti-inflammatory and regenerative. Once these cells are injected, they release hundreds of molecules that decrease inflammation, fight infection and repair injured tissues.
The Body: A Constant Work in Progress
There are more than 37 trillion cells in our body which are constantly dying and being replaced. There are more than 200 types of cells in our body and they each have different lifespans. Platelets live for a week, red blood cells live for about four months, bone and muscle cells live about 25 years, while brain cells can live a lifetime.  
An injury or disease can hasten the death of cells. But often, the wear-and-tear of the natural aging process cause tissues to become damaged.  Stem cell treatments enable regenerative medicine specialists to boost the body's own natural healing abilities by bringing concentrated doses of these powerful building blocks directly to the site of injured or degenerated joint, cartilage or tissue.
Although regenerative medicine is a relatively new specialty within the field of orthopedics, cell-based treatments have been shown to be an effective non-surgical option for patients who have failed standard treatments or want to avoid surgery. 
By combining the body's own powerful healing capabilities with the latest in scientific and medical technology, orthopedic stem cell therapies provide lasting pain relief and help patients live their life fully.
Drs. Christopher Rogers and Mary A. Ambach have been providing cellular treatments for orthopedic conditions for more than three decades. Their clinical outcome data reveals that the majority of their patients are satisfied and successfully respond to these orthobiologic therapies which also demonstrate excellent safety.
[i] https://www.mayoclinic.org/tests-procedures/bone-marrow-transplant/in-depth/stem-cells/art-20048117
[ii] https://www.mayo.edu/research/labs/bone-injury-repair/research/mesenchymal-stem-cell-biology