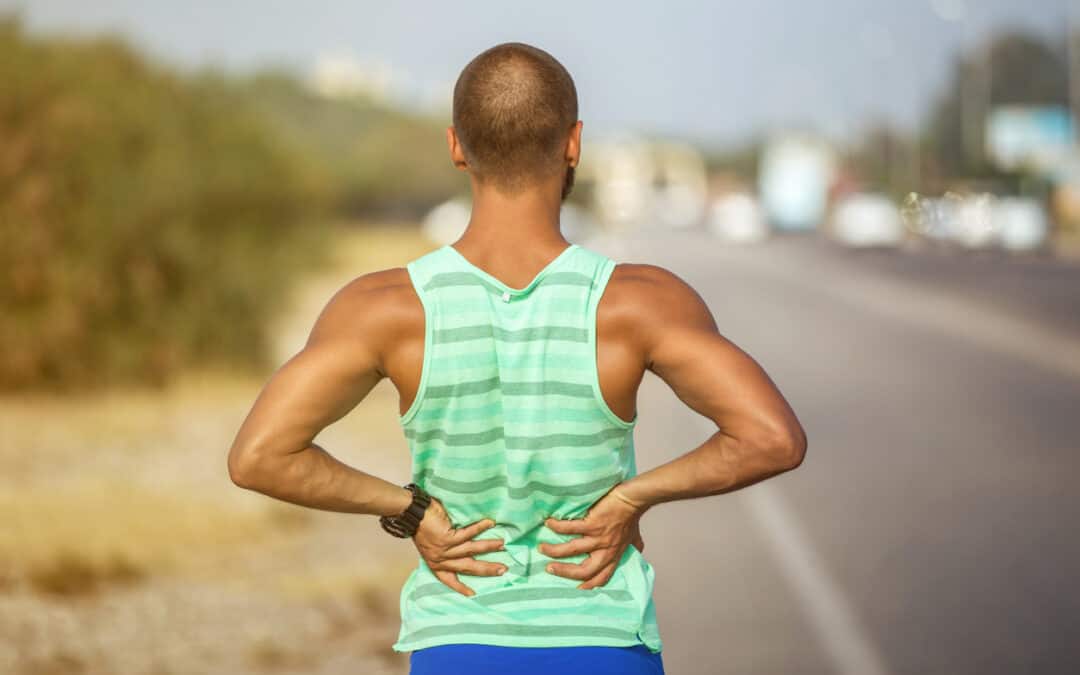 More than 80 percent of adults will experience lower back pain at some point in their lives.1 It is the single most common cause of disability worldwide 2 and the second most common cause of adult disability in the United States. 3
Most cases of lower back pain have a  benign clinical course which resolves with conservative care such as rest, activity modification, anti-inflammatories, heat or ice therapy, and physical therapy. Some, however, will develop chronic low back pain or pain that lasts for 3 months or longer.
Common Causes of Chronic Lower Back Pain
Arthritis. Osteoarthritis of the spine is a condition where there is degeneration of the joints, discs, and bones in the spine as people age. Arthritis can lead to bone spurs which result in the narrowing of the space around the spinal nerves and spinal cord, a condition called spinal stenosis.
Facet joint dysfunction: This occurs when the facet joints, the small joints that connect the individual bones in the spinal column, get inflamed or when the cartilage in the joints becomes injured or worn out. They can also get out of normal alignment, a condition called spondylolisthesis.
Bulging or Ruptured Disc: The discs are soft, gel-filled structures that act as a cushion or shock absorbers between the vertebral bones in your spine.   When these discs become injured, they can bulge out and can put pressure on neighboring nerves causing pain. As people age, discs lose their hydration and wear down leading to degeneration. Degenerative discs can develop tears and collapse which causes low back pain, muscle spasm, or spinal stenosis.
Other less common causes of low back pain include spinal cord problems, scoliosis, fracture, and non-spine sources like tumors and kidney stones. It is important that your physician perform a comprehensive evaluation of your medical history and physical examination to give you an appropriate diagnosis for your back pain.
Alternative Treatments
Patients who have failed standard treatments or are seeking alternatives to spine surgery for back pain should consider Regenerative therapies. These advanced treatments involve the use of your own cells to help your body heal faster. They avoid the risks and long-term complications associated with surgery and reduce pain to help you maintain an active lifestyle. Read about these regenerative treatment solutions here.
 Sources: 
Sauver, JL et al. Why patients visit their doctors: Assessing the most prevalent conditions in a defined American population. Mayo Clinic Proceedings, Volume 88, Issue 1, 56–67. 

Hoy D, March L, Brooks P, et al The global burden of low back pain: estimates from the Global Burden of Disease 2010 study Annals of the Rheumatic Diseases Published Online First: 24 March 2014. doi: 10.1136/annrheumdis-2013-204428

From the Centers for Disease Control and Prevention, Prevalence of disabilities and associated health conditions among adults—United States, 1999.  JAMA 2001;285 (12) 1571- 1572