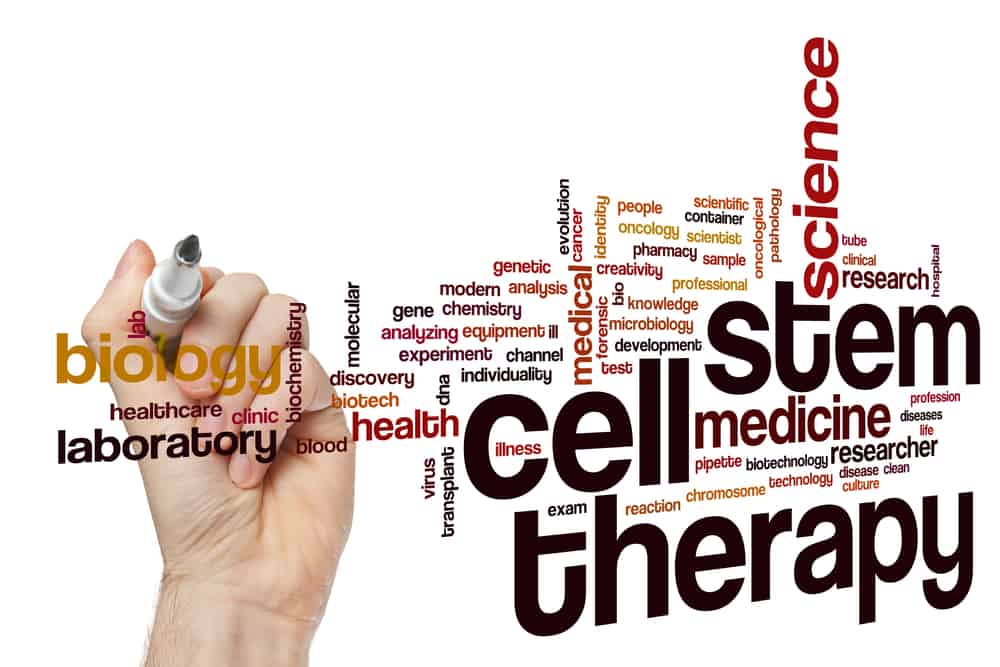 Anyone considering stem cell therapies should carefully consider their options when researching medical clinics that claim to offer such treatments.  You may recall the news stories that were reported last year on cases of infection following stem cell injections.  They reported that 17 people in five states were hospitalized with serious infections following injections of umbilical cord blood derived products.  All but two of the illnesses were linked to a single company in California [i].
Are All Stem Cell Therapies the Same?
Before consenting to a stem cell injection, we recommend that you ask your physician the following questions:
What kind of stem cells do you use?
Umbilical cord blood products [ii] are not approved by the US Food and Drug Administration (FDA).  The safety and efficacy of these products have not been tested in orthopedic applications.  However, your own cells can be used when harvested from a patient's own (autologous) bone marrow or adipose tissue (fat). These cells contain high levels of mesenchymal stem cells (MSCs) and other orthobiologics that contain anti-inflammatory and regenerative properties.
San Diego Orthobiologics Medical Group offers several different treatment options for autologous cell based therapy.  These treatments include Bone Marrow Aspirate Concentrate (BMAC), Microfragmented adipose tissue (MFAT), Platelet Rich Plasma (PRP) and Endoret Plasma Rich in Growth Factors (PRGF).  Each treatment offers different benefits to suit a patient's unique orthopedic needs.  We do not use donor (allogeneic) products derived from birth waste tissues (like umbilical cord blood, amniotic fluid, exosomes, or placenta) because they have not been tested for safety or efficacy and are not compliant with current FDA guidelines.
How do you process the cells?
Many clinics use basic centrifuges to separate stem cells, but the best method for obtaining the highest concentrations of regenerative autologous stems cells requires specialized equipment operated in a sterile lab setting.
San Diego Orthobiologics Medical Group established a state-of-the-art facility in Carlsbad that contains some of the most advanced Regenerative Medicine technology in the San Diego area.  We process autologous same day platelet rich plasma, regenerative cell concentrates and other orthobiologics safely and at a customized dose in our Regenerative Medicine Lab.
How effective are your treatments?
Clinics or practices that sell donated stem cells do so at some risk to your health.  These products are not tested for sterility or viability.  Independent testing of these products has shown that they do not contain any live stem cells at all.   Only live stem cells can exert the sought after beneficial therapeutic effects.  These products have not been demonstrated to contain any healing properties in clinical studies.
San Diego Orthobiologics Medical Group only uses your own bone marrow or fat tissue and is able to process them using state-of-the-art technology.  Same-day treatments maximize the healing potential of the fresh (not frozen) regenerative cells.
Is there scientific evidence to support your claims?
Clinics that use autologous cell based treatments are not afraid to participate in clinical trials—in fact they welcome the opportunity to do so—because they know it is important to study these treatments for safety and efficacy.
Based on our extensive experience treating orthopedic conditions with regenerative medicine therapies, San Diego Orthobiologics Medical Group is one of only six clinics in the United States selected to participate in FDA-approved clinical trials to treat knee osteoarthritis.  Visit our website (Research section) for an extensive list of peer-reviewed published articles from prestigious medical journals about the different kinds of cell based therapies we offer.
It should be clear that the answer to the question "Are all stem cell therapies the same?" is a resounding "No!".  Anyone considering treatment should understand what works and what does not work.  What is safe and what is risky.  What is FDA compliant and what is illegal.  We believe that patients deserve honest answers to these tough questions.
With decades of experience in regenerative medicine, Drs. Christopher J. Rogers and Mary A. Ambach are recognized experts in the field of Regenerative Medicine. They continue to advance the field by participating in clinical trials and serve as faculty members and lecturers at national and international medical conferences. They also serve on the board of directors for several national regenerative medicine organizations.
Resources:
[i] https://www.washingtonpost.com/national/health-science/miraculous-stem-cell-therapy-has-sickened-people-in-five-states/2019/02/26/c04b23a4-3539-11e9-854a-7a14d7fec96a_story.html
[ii] https://www.fda.gov/news-events/press-announcements/fda-sends-warning-companies-offering-unapproved-umbilical-cord-blood-products-may-put-patients-risk
[iii] https://www.fda.gov/vaccines-blood-biologics/safety-availability-biologics/public-safety-notification-exosome-products