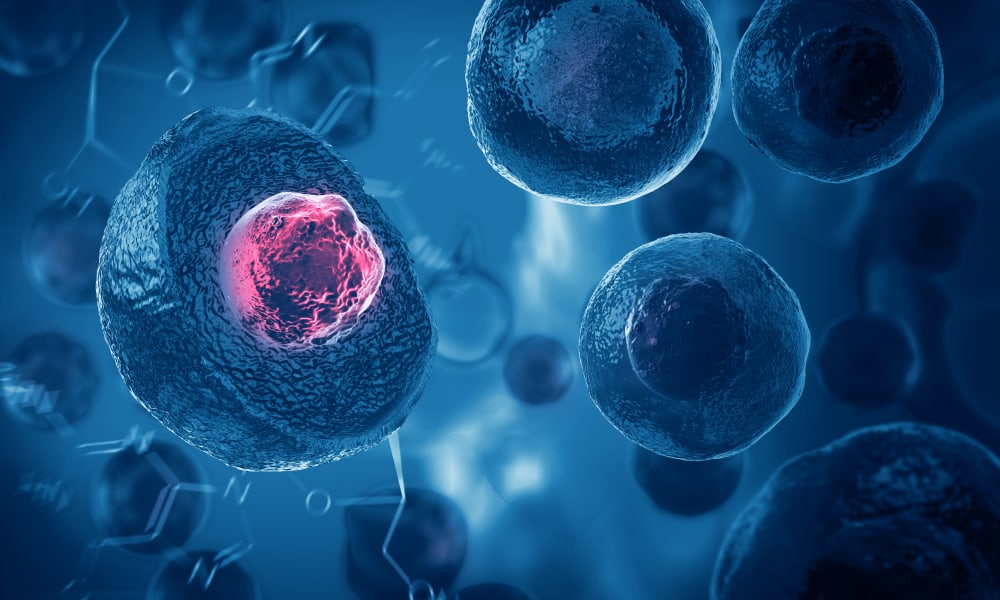 Fat is an important tissue in the body.  Fat provides energy, helps the body stay warm and plays a key role in the absorption of important nutrients such as vitamin A, vitamin D and vitamin E. It also helps the body heal because it contains cells that repair and replace damaged or injured tissue.  These adipose derived stem cells, also known as pericytes, form new blood vessels, awaken native stem cells and stimulate the growth of new tissues.
How is Adipose Stem Cell Therapy Different from Bone Marrow Stem Cell Therapy?
Both adipose and bone marrow stem cell therapy have the power to heal. They each offer unique benefits that can address the specific healing needs of an individual patient, based on the extent of their injury or tissue damage.
The benefits of adipose stem cell therapy include:
High Volume of Healing Cells: Studies have shown that adipose tissue may contain as many as 500 times the number of regenerative cells than an equivalent volume of bone marrow aspirate.
Age-Resilient: Fat cells maintain certain reparative properties regardless of a person's age. Bone marrow derived cells may lose their healing capacity with age.
Flexibility: Research has demonstrated that fat cells and bone marrow derived cells can be

       

used to repair and heal tissue in multiple sites of the body, including cartilage and tendons in the knees, hips, elbows and shoulders.
The LIPOGEMS® Advantage
San Diego Orthobiologics Medical Group was one of the first medical centers in the country to offer LIPOGEMS®, an adipose-based regenerative therapy for orthopedic conditions.
LIPOGEMS® preserves the healing properties of the cells without jeopardizing their structure and function. This means the cells work together naturally, as they do normally in the body, to assist in the healing of injured tissues.
Like all cell based treatments offered at San Diego Orthobiologics Medical Group, LIPOGEMS® is an autologous procedure, which means the patient's own fat cells are used.  Our practice does not endorse the use of donor cell products because they have not been tested for safety or efficacy.
These minimally invasive procedures are performed in our office procedure suites with excellent safety and comfort.  The patient's own fat cells are harvested, processed into small clusters and administered to the patient on the same day.
Positive Pain Relief Using Adipose Stem Cell Therapy
More than 20 clinical studies using LIPOGEMS® are underway worldwide and the initial reports indicate that more than 90% of patients experienced significant relief with the treatment.  They are able to resume normal physical activity without pain which is critical to maintaining wellness and enjoying a higher quality of life.
With decades of experience in regenerative medicine, Drs. Christopher J. Rogers and Mary A. Ambach of San Diego Orthobiologics Medical Group are recognized experts in the field of Regenerative Medicine. They were the first clinicians in San Diego to use LIPOGEMS® and continue to advance the field by participating in FDA approved clinical trials.  They serve as faculty members and lecturers at national and international medical conferences. They also serve on the board of directors for several national regenerative medicine organizations.
Resources:
https://understandlipogemsphysicians.com
https://www.heart.org/en/healthy-living/healthy-eating/eat-smart/fats/dietary-fats