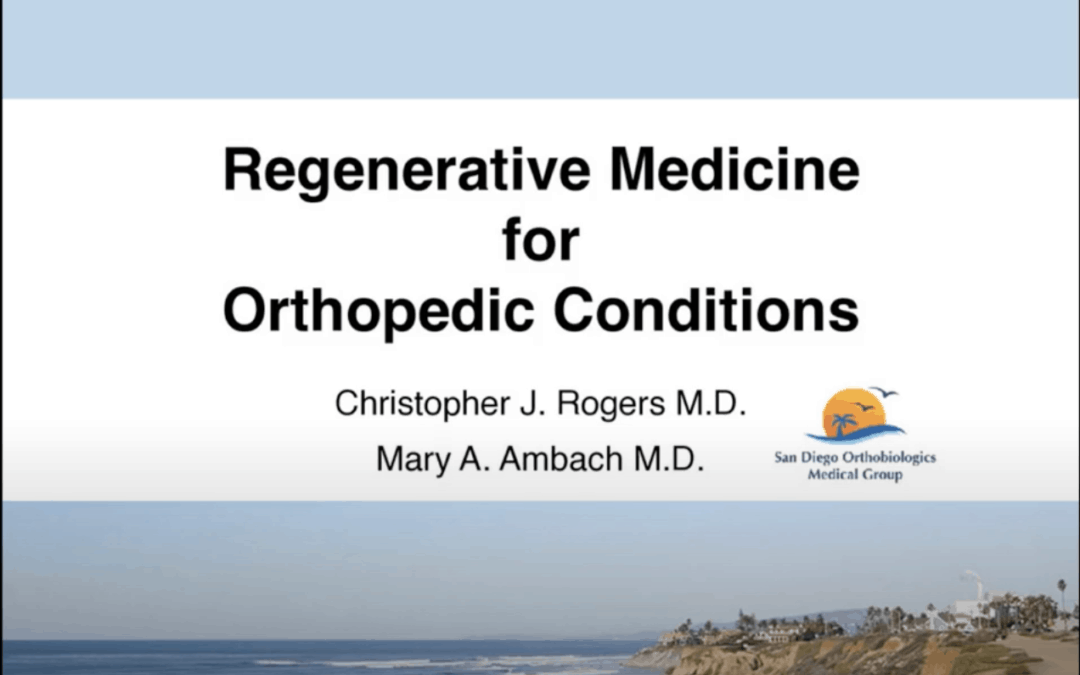 On May 6th, Dr. Mary A. Ambach presented a webinar on Regenerative Medicine for Orthopedic Conditions.
In this webinar, she explains how regenerative medicine therapies facilitate the body's ability to heal itself.  By using your own cells, these therapies reduce inflammation, decrease pain and stimulate healing of common orthopedic conditions.
Treatments that use orthobiologics, such as PRP or stem cells, will vary depending upon the specific needs of each patient.  Similar to cooking a meal, the preparation of each treatment must be customized in order to achieve the best outcome.   Dr. Ambach provides a detailed explanation of the different types of orthobiologic therapy and the scientific rationale behind their use.
This in-depth presentation is educational and informative for anyone who is interested in learning more about their regenerative medicine treatment options.
Please click here, if you would like to schedule an evaluation with one of our physicians at San Diego Orthobiologics Medical Group.