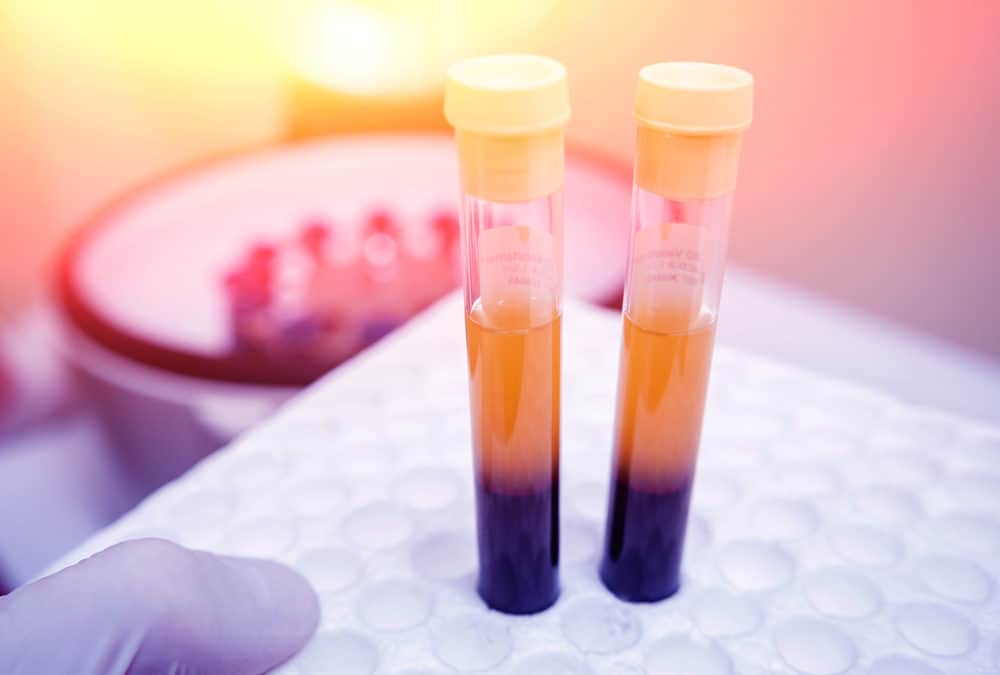 Platelet rich plasma therapies and cell-based therapies derived from bone marrow and adipose tissue are giving hope to patients who suffer from conditions such as arthritis, low back pain and sports-related injuries for treating their chronic pain.

Regenerative medicine treatments involve the injection of healthy cells derived from the patient's own body, known as autologous therapies, to the site of injury.  These therapies deliver a concentration of the body's own unique healing cells, including platelets and adult stem cells, to help repair and support formation of new healthy tissue.

Currently, the U.S. Food and Drug Administration (FDA) does not allow physicians to use stem cell products derived from another person for orthopedic clinical use.  Practitioners who follow FDA guidelines only use the patient's own cells derived from blood, bone marrow or adipose (fat) tissues with nothing more than minimal manipulation to treat orthopedic conditions such as spine and joint pain.
Before Treatment
The patient first undergoes a comprehensive medical evaluation to confirm the diagnosis.  This includes taking a complete medical history, performing a detailed physical examination and obtaining diagnostic tests such as MRI, X-ray, or any necessary blood tests.

The physician will review the patient's overall health including medication intake, nutritional status and exercise level. Because the cells used are from the patient's own body, it is important to ensure optimal health of these cells. Medications that can interfere with cellular function may be discontinued temporarily.
During Treatment
Regenerative cell-based therapies are typically performed in a doctor's clinic. The first part of the procedure involves collecting the cells from the patient's body through the following:
Platelet rich plasma is obtained through a simple blood draw from the arm.

Bone marrow-derived cells are drawn from the back side of the pelvic bone.

 

A local anesthetic will be used to keep the patient comfortable.

 

Pain medication or anxiety reducing medication may be used if necessary.

Adipose-derived cells are collected by obtaining a fat sample, usually from the abdomen or buttocks. This is also done using a local anesthetic to keep the patient comfortable.
For more detailed information on the different steps involved in these procedures, you can watch our YouTube channel on how PRP, bone marrow and adipose cell based therapies are prepared. 

After the collection, the blood or bone marrow are transferred to a centrifuge machine to isolate and concentrate the cells and healing molecules.  Adipose tissue is washed, rinsed and resized using a special FDA-cleared device.  When the cellular product is ready for injection, the physician will use an ultrasound or fluoroscopic (X-ray) guidance to precisely deliver the healing cells to the injured area in a safe and comfortable manner.

After the procedure, we observe our patients in the clinic to ensure there are no complications before they leave for home.  A responsible adult is required to drive the patient home.  As an outpatient procedure, there is no need for hospitalization or lengthy stay in rehabilitation facilities.
After Treatment
Soreness in the injection site can be expected for up to four days after the procedure.  Ice, or mild analgesics can be used to ease the discomfort.   Wearing a brace may help as well.  Patients can continue their regular medications except for non-steroidal anti-inflammatory medications such as ibuprofen and blood thinners. These medications may need to be temporarily discontinued, so it is important that you inform your physician if you are on any of these medications.
Most patients are able to resume normal activities within days. Patients will be prescribed a course of physical therapy to help assist the body in healing.
Healing takes time.  Pain may be reduced after a few weeks, however most patients will notice slow, gradual improvement within 3-4 months.
Minimally invasive regenerative cellular treatments using the patient's own healing cells such as platelets or stem cells are being used to treat conditions that are traditionally managed with medications or surgery.  When performed by a qualified regenerative medicine specialist, patients can enjoy years of pain relief and increased activity.
Drs. Christopher J. Rogers and Mary A. Ambach of San Diego Orthobiologics Medical Group together have successfully treated thousands of patients with PRP and cell-based treatments for more than three decades. They are published authors and stem cell researchers.  Their facility in Carlsbad contains the most advanced Regenerative Medicine technology in San Diego and offers same day treatments with the highest level of safety and efficacy.