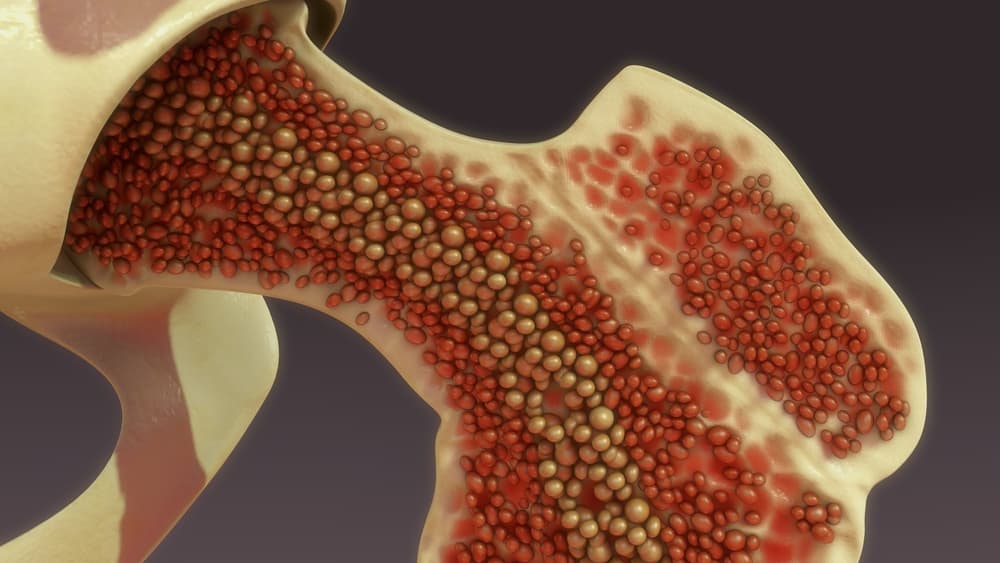 Bone marrow is a rich source of many types of cells.  Red blood cells, white blood cells and platelets are manufactured in the marrow and released into the blood.  Stem cells, were discovered in bone marrow in 1988 and have been shown to have the remarkable potential to develop into many different types of cells and promote healing.
Bone marrow contains at least two kinds of stem cells.  One population, called the hematopoietic stem cell (HSC), forms all the different blood cells in the body.  A second population, the mesenchymal stem cell (MSC), has the ability to transform into different cell types such as:
Bone cells (osteoblasts and osteocytes)

Cartilage cells (chrondrocytes)

Fat cells (adipocytes)

Fibrous connective tissue cells (fibroblasts)
Stem cells not only have the ability to become other types of cells, they also have powerful anti-inflammatory and immune system modifying properties to influence the healing response of injured tissues.
What is Bone Marrow Aspiration Concentrate?
Bone marrow aspiration concentrate (BMAC), is a concentration of cells that is obtained from a patient's own bone marrow.  Bone marrow aspirate is collected using a minimally invasive procedure that uses a needle to obtain bone marrow from the bone, commonly in the pelvis. The procedure is performed under local anesthesia or light sedation for comfort. The bone marrow is minimally processed in our lab to separate and concentrate the cells using centrifugation.  Bone marrow processing protocols vary widely and influence the number and quality of the cells.  The resulting biologic product is then injected into injured tissues using imaging guidance such as ultrasound or fluoroscopy ("real time" x-ray).  The entire process is performed on the same day and is well tolerated with minimal need for pain medications.
What Conditions Can Be Treated with BMAC?
Bone marrow aspiration concentrate therapy is used for a variety of orthopedic conditions.  It has been shown to decrease inflammation and aid in healing.
BMAC therapy may:
Treat osteoarthritis by decreasing inflammation in the joint and delaying disease progression

Protect and repair cartilage

Stimulate bone growth to heal fractures

Improve tendon and ligament healing caused by tears, sprains or overuse

Slow or reverse degenerative disc disease
Patients considering BMAC stem cell therapy should seek qualified providers to provide their treatment.  Stem cell therapies using a patient's own bone marrow are compliant with current FDA regulatory guidelines. 
However, other stem cell based products that contain umbilical cord blood, amniotic tissue or exosomes are not FDA compliant and should be avoided.  
Dr. Christopher J. Rogers and Dr. Mary A. Ambach are board certified in Physical Medicine and Rehabilitation and have specialized training in Regenerative Medicine. They are experts in the use of Bone Marrow Aspiration Concentrate (BMAC) and other Orthobiologics for orthopedic conditions.